Manage energy use and streamline your operations across assets & technologies.
Flexible IoT technology like Wattwatchers needs an equally flexible platform to create customised web-applications that meet the demands of a business!
ADEPT is an Agile machine learning and IoT platform. It helps you deliver a more proactive and scalable service with: real-time data, built-in flexibility to customise analytics, and support to eliminate manual tasks.
How ADEPT supports business objectives
ADEPT supports organisations that have a geographically-disparate set of energy-hungry assets, enabling you to:
Reduce energy & overheads
Boost asset productivity
Cut manual effort & grow service consistency
Deliver responsive services & reduce down-time
Prioritise & predict maintenance needs
Integrate systems & monitor real-time productivity
How is ADEPT different?
ADEPT is set apart from other solutions because it: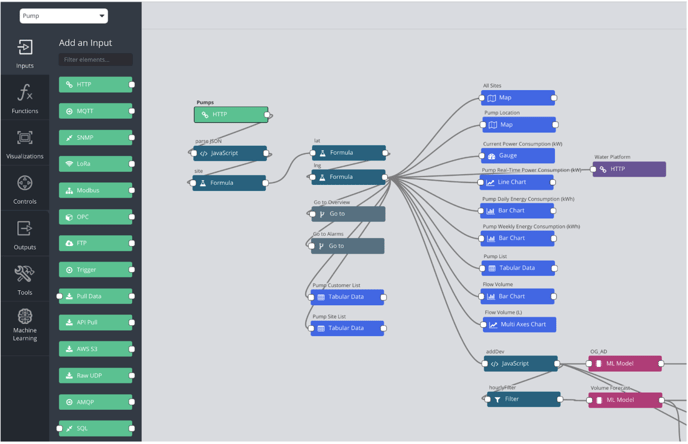 Has a visual workflow-builder that enables you to design custom business logic to process real-time data.
Is easy to get started, and can be quickly customised to your business using standardised building blocks.
Is easy to get all of your data from multiple sources into one place.
Automates business processes through triggering events in other business platforms.
Uses standardised building blocks to deliver solutions quickly.
What is it used for?
ADEPT is used to create actionable insights from assets that are energy intensive. We've been targeting these areas:
Solar Operations Centres (SOCs)
Predictive maintenance
HVAC optimisation services for packaged systems
Compressed air efficiency
Refrigeration efficiency, fault detection and food safety compliance monitoring
Industrial energy productivity
Agricultural energy productivity
Community energy projects