An overview of the Wattwatchers toolkit which is bundled with hardware to give you our essential tools out-of-the-box
Wattwatchers devices come with a suite of tools for you to manage your fleet and benefit from your energy data. The toolkit is included with the standard purchase of Wattwatchers technology.
This toolkit enables you to get hardware installed at a customer site and to share data with your customer on the Web Dashboard or mobile app Mydata.energy in less than 30 minutes.
Fleet Manager
Manage fleet health in real-time
View real-time data
Manage customer access to MyEnergy and Web dashboard
Onboarding
The Onboarding tool (Installer App) is used by installers in the field to quickly configure and commission Wattwatchers technology.
Onboarding supports simple and fast installation, configuration and commissioning.
Step-by-step process
No download required
Set CT Sizes, name circuits, configure switches
Check signal strength
Real-time data for commissioning
Web Dashboard
For desktop users, this gives an overview of site energy consumption, generation and exports.
View historic data
Export data and charts
Control switches
View circuit-level data
mydata.energy Mobile Application
mydata.energy is the Wattwatchers mobile application for Apple iOS and Google Android devices that provides intelligent real-time energy management for homes and small businesses that have a Wattwatchers device installed.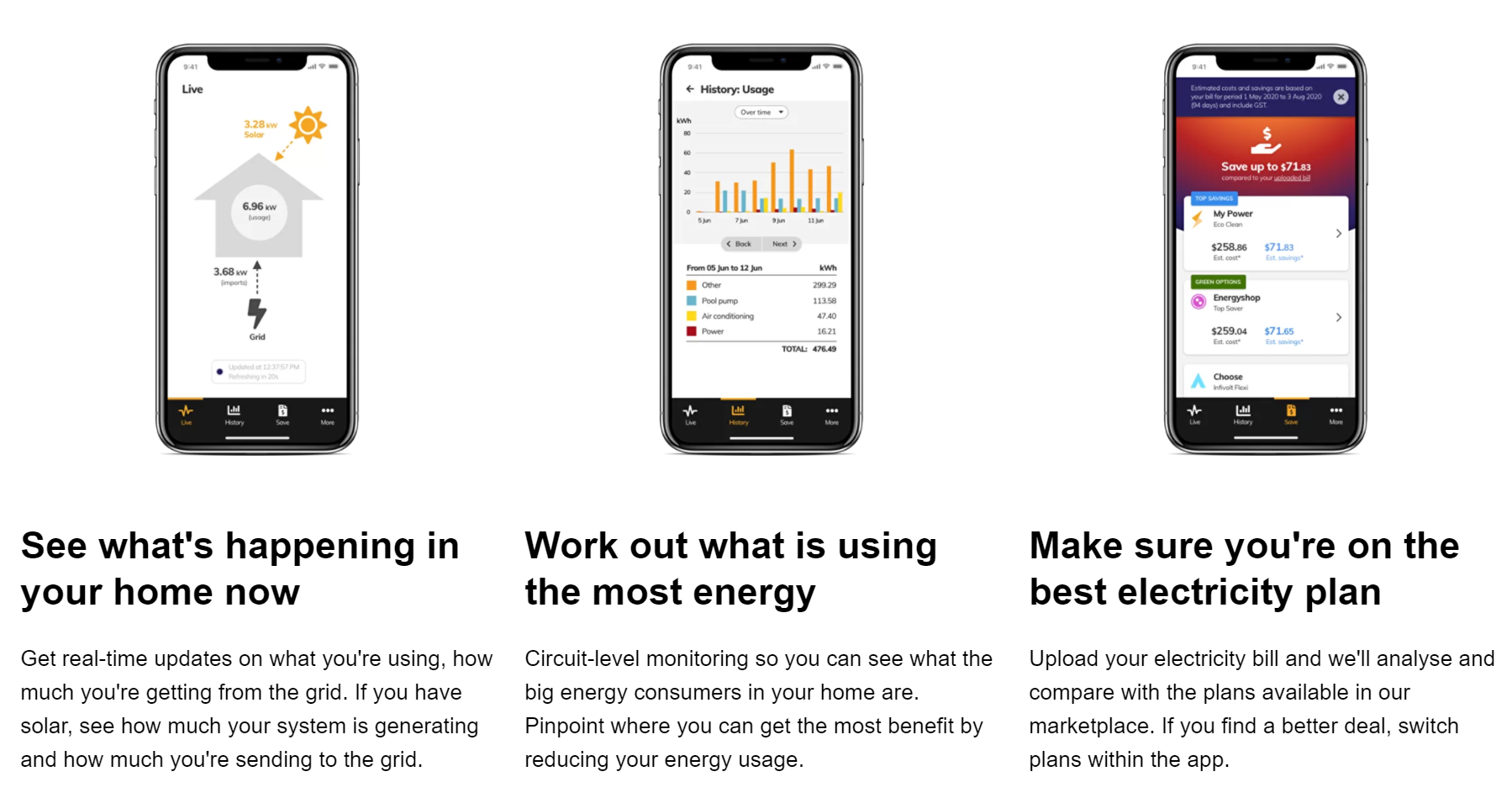 More information on mydata.energy can be found in our mydata.energy Mobile Application User Guide.