For installers: These are the key considerations for scoping a site to determine requirements for the 3RM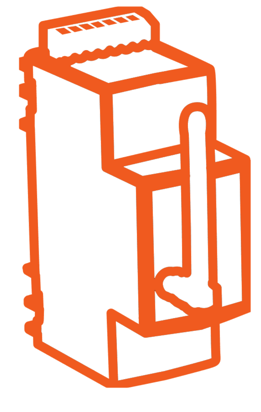 Selecting the correct model is very important - once you've decided that the Auditor 3RM is right for what you need, there are four other key considerations for scoping a site:
The available space
Each Auditor 3RM requires two poles (35mm) in standard DIN rail switchboards.
If your installation requires a dedicated breaker to be installed, allow typical space of 16mm for single phase breakers and 55mm for three-phase breakers.
If there is no space in the switchboard, then an external enclosure will be required - which are available from various electrical wholesalers with DIN rail pre-fitted.
Check space for R-Coil placement using the CT specifications.
The distance between the Auditor and where the R-coils are placed
Wattwatchers CTs come with 3.0m cables which should be long enough in most cases and are adequate for monitoring loads in the same or adjacent boards. Excess cable can be coiled up without impacting performance, and cables can be extended if required.
4G Signal strength
Wattwatchers devices automatically connect to either the Telstra, Optus or Vodafone networks in Australia for the best coverage. As a rule of thumb, if you have 2 bar signal or less on your mobile, you may need an extended-range external antenna to get the best performance. Once the device is installed, use the onboarding application to determine if an antenna is required.
Tip: carry an extended-range antenna with you and install when poor signal strength is indicated to avoid return visits.
Signal can be improved by using external plastic enclosures to reduce the attenuation of metal doors or by using an external antenna. Antenna extension cables are available from Wattwatchers - 10m or 15m.
The maximum current and conductor size
The 3RM R-coils can monitor up to 3000A and have an internal diameter of 90mm. Longer coils are available on special order with minimum order quantities.