Simple steps for electrical installers to get started with the Auditor 3RM Rogowski
If Wattwatchers technology is new to you, get the overview here. The following information is for installation of cellular-communicating Auditor 3RM devices that use flexible Rogowski coils.
Wattwatchers hardware is used in conjunction Wattwatchers applications. Below are the four simple steps to get started on installing the 3RM.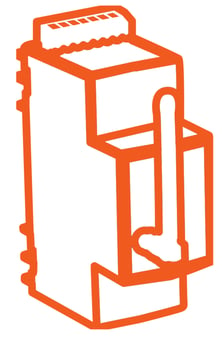 1. Request a Wattwatchers onboarding account before attending site

The Wattwatchers onboarding tool is required to configure and commission Auditor devices.

Tip: Request Wattwatchers software accounts well before attending site and avoid impacts to installation time
2. Download the 3RM Quick Start Guide
Download the the 3RM Quick Start Guide.
📎Auditor 3RM Quick Start Guide
This video shows a similar Auditor being installed, without switching.
The Auditor 3RM
3. Find the wiring diagrams for your job
The wiring diagrams for the Auditor 3RM are below.
4. Read the top tips
If you'd like more detail on the tips below click into the article.
✅Use the onboarding application while you are onsite
Check and correct on the spot. This will help ensure your customer is off to a great start and you'll avoid having to make multiple visits!
✅Apply the silver serial number label
The silver serial number label helps us support you and must be applied somewhere visible once installation is complete, such as on the face of the Auditor or on the rail.
✅Always check signal strength and fit an antenna when required.
To ensure the Auditor performs as it should, use onboarding to check signal strength when you're onsite. Fit an extended-range external antenna when required.
✅Mark CT's and cables with white and black markers
When you're routing six CT cables through boards and conduits, you can save time and increase your precision by marking cables and CT's as you go.