For Installers: Summarises features of the Auditor 6M with product brochures and specifications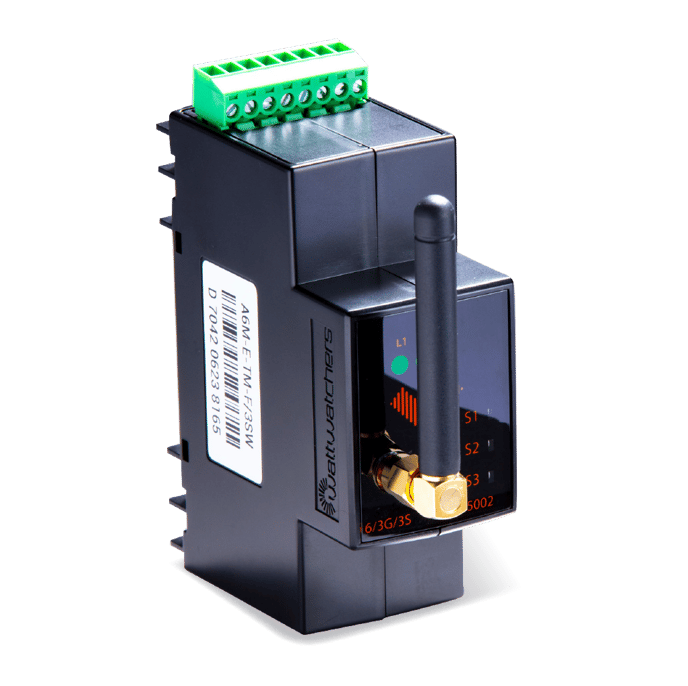 The Wattwatchers Auditor 6M is our most popular solution, providing real-time, accurate electricity monitoring with an option for switching control (Auditor 6M+3SW). The cellular-communicating 6M is a foundation element of the Wattwatchers ecosystem, helping users to harness the power of data and future-proof investments.
Need to stay flexible? With the 6M you can choose from all of the Wattwatchers in-house applications, dozens of already-integrated third-party partner solutions, or use the Wattwatchers API to pull monitoring data and control functionality into your own platform.
The compact 6M can be quickly installed and commissioned in residential, commercial or industrial use cases. We've simplified in-the-field configuration and eliminated the need for configuring and connecting to a local network or installing communications cabling. This saves time for installers, getting data flowing faster.
Features that make the 6M stand out
🔺Six monitoring channels can be used for single, two and three-phase - 600A max
🔺4G comms is built-in - we take care of the SIM for you
🔺Compact form factor - 2 DIN slots (35mm) wide
🔺Comes bundled with the Wattwatchers Toolkit and mobile application Mydata.energy
🔺Use with any inverter type and any electricity retailer
🔺No communications cabling - ideal for large areas and mains with sub-boards
🔺1% energy data accuracy
🔺Over-the-air device management includes firmware upgrades and remote correction of common installation errors (saving extra truck rolls)
Why 4G cellular communications is best
🔺Fast installation - just wire devices in, power them up, and then data flows via the internet
🔺Robust connectivity - reliable 4G helps your business to avoid reliance on unpredictable home WiFi, eliminates lengthy discussions on connecting to corporate networks, and reduces overall support load
🔺Best coverage possible - multi-carrier SIMs auto-select the strongest signal available. In Australia Telstra, Optus and Vodafone are supported - 150 countries globally.
Downloads